Under the patronage of the Swiss Embassy in Qatar, the Swiss Business Council LLC (G) (SwissBCQ) launched the First Edition of the Swiss Excellence Award. The Award is granted by the SwissBCQ to companies, individuals or institutions in recognition for their contributions to enhancing the cooperation, the business relations between Qatar and Switzerland and promoting Swiss products and services in Qatar.
The 2016 edition awardees are Alfardan Group for their long time relation with Switzerland and its products, ABB W.L.L. for their continued engagement in promoting Swiss products and services in the State of Qatar, and H.E. Sheikh Faisal Bin Qassim Al Thani as recognition for his Long Life Achievement as Qatari Business Man.
The Gala Event sponsored by Sika Qatar W.L.L., Al Fardan Jewellery and ABB W.L.L., was attended by close to 100 VVIP and high caliber guests at the Marsa Malaz Kempinski on Thursday 24th evening. The exclusive event enjoyed among others the presence of H.E. the Swiss Ambassador, Mr. Etienne Thevoz, H.E. the Swedish Ambassador Mrs. Ewa Polano and H.E. the Mexican Ambassador, Mr. Francisco Niembro Cibrian, H.E. Sheikh Faisal Qassim Al Thani, Dana Alfardan, H.E. Sultan Al Thani, the Executive Committee of the SwissBCQ, Members of the SwissBCQ and distinguished guests.
H.E. Sheikh Faisal Bin Qassim Al Thani, honored the by receiving the SwissBCQ Long Life Award and highlighting the close and strong longstanding relationships between Qatar and Switzerland.
The SwissBCQ Excellence Awards 2016 were received by Dr. Ulrich Spiesshofer, President and Chief Executive Officer, Member of the Group Executive Committee of ABB Ltd, Switzerland, who made an exciting speech about the ABB as a pioneering technology leader that is writing the future of industrial digitalization. By driving efficiency, safety and productivity in utilities, industry, transport and infrastructure globally, a heritage of more than 130 years and a footprint in more than 100 countries, employing over 135,000 people, ABB is shaping the future under the motto: "Let's write the future. Together"
For Alfardan Group, Dana Alfardan attended who thanked for the recognition and highlighted also the deep long lasting relationship between Qatar and Switzerland on Alfardan business and family sphere.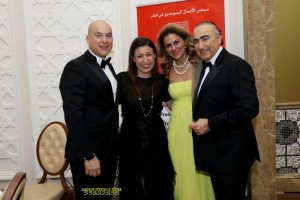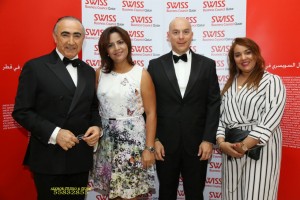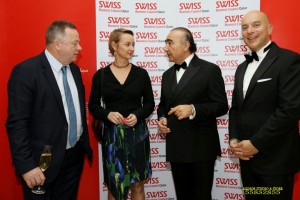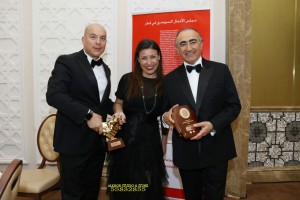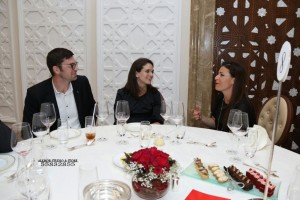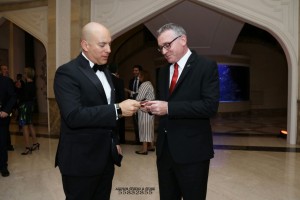 The event was accompanied by life music played by Argentinian violinist Anna and guest were charmed by a beautiful video depicting some of the highlights of Switzerland.